The Smokefree Devon Alliance newsletter was published a few times a year to keep partners and stakeholders informed about tobacco control work, both nationally and in Devon. We no longer produce the newsletters but the archive link is at the bottom of the page.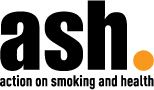 ASH  (Action on Smoking and Health), Daily News is a round up of news stories about tobacco and smoking with links to the full articles.
You can subscribe to receive ASH Daily News every weekday in your inbox following this link. https://ash.org.uk/dailynews/
The Archive of the Devon Newsletters are below.
Newsletter archive