Very brief advice (VBA) can be carried out by anyone.  It can take as little as 30 seconds and is known to be powerful when carried out by a health professional.  Asking about smoking and being able to signpost a smoker to a local Stop Smoking Service is recommended for all who come into contact with smokers through their work.
e-learning training resource – You can access an e-learning online module available from NCSCT here.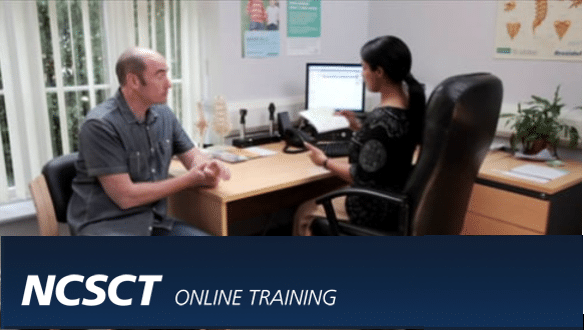 Here are some reasons to offer brief advice:
Every contact with a patient or client is an opportunity to provide advice on quitting. Offering brief advice to stop smoking is the single most cost-effective and clinically proven preventative action a healthcare professional can take.[1]
Smokers may take several times to quit smoking successfully, so it's important to keep giving advice at every opportunity.[2]
Smokers are up to four times more likely to quit smoking successfully with support from local Stop Smoking Services.[3]
Over 60% of smokers want to quit.
Patients will not resent being asked whether they smoke or not – they expect to be asked by their health professional.
---
[1] Anczak J, Nogler R. Tobacco cessation in primary care: maximizing intervention strategies. Clinical Medicine & Research 2003;1(3): 201–216.
[2] Fu S, Partin M, Snyder A et al. Promoting repeat tobacco dependence treatment: are relapsed smokers interested? American Journal of Managed Care 2006;12: 235–43.
There are a number of training options available depending on your setting and role:
GP setting
All settings